Window on the Arts and Entertainment: November 25, 2021 | Diversions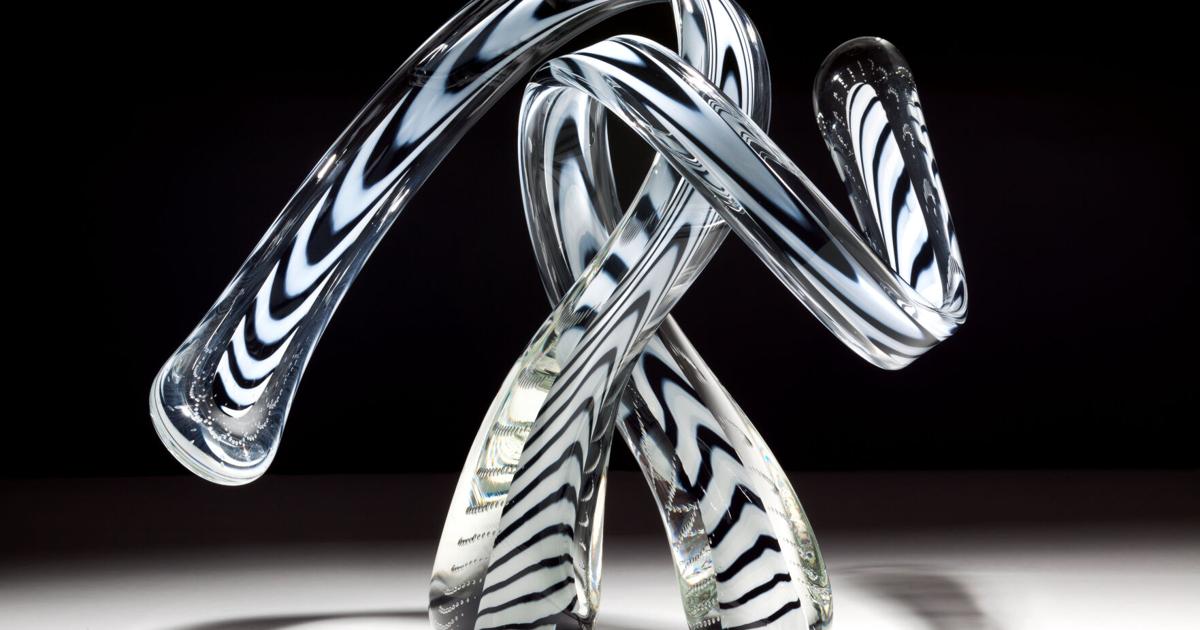 Syd Entel Galleries will organize an open day for the holidays
SAFETY HARBOR – For those looking for something extraordinary this holiday season, the Spectrum of Colors show will host an open house on Friday, December 3, from 10 am to 9 pm, at the Syd Entel and Susan Benjamin galleries Glass Etc., 247 Main St., security port.
"Spectrum of Colors" features works of art, glass and jewelry.
Artist Brett Varney is on the "Spectrum of Colors" show. Varney is inspired by abstract impressionists, such as Van Gogh, Klimt and Kandinsky. His images come from his travels and his intense color palette of oil pastels.
The exhibition will also include the new and exciting abstract work in resin by artist Andrea Dasha Reich. His latest series entitled "Sophrosyne" on canvas is a mixture of pigments and resin applied with a brush. Sophrosyne was a Greek goddess and is a philosophical term meaning "sane, sane in body".
The Glass Gallery will feature Scott Hartley's glass sculptures from Infinity Glass. Known for his intertwined pieces of glass, they "kiss" with flowing shapes and vivid colors.
The Labonté cat brings color and fantasy to the glass gallery with his lime green sausage dog, his pink elephant and his orange and blue cats.
If you are looking for colorful and shiny jewelry, check out Lily Barrack creations in sterling silver with ruby, coral and turquoise. Annemieke Broenink is a Dutch jewelry designer who uses recycled rubber to create light and fun jewelry in a spectrum of colors.
Extraordinary, almost microscopic attention to detail and classic contemporary designs make Alex Sepkus one of the world's most original jewelry designers. He works 18k gold and platinum with the most incredible gemstones.
"Spectrum of Colors" will continue until Saturday January 8. The opening hours of the gallery are Tuesday to Friday, 9:30 am to 5 pm; and Saturday from 10 a.m. to 3 p.m.
For more information, call Linda Gagliostro 727-725-1808 or email linda@sydentelgalleries.com.
Ruth Eckerd Hall wins the VenuesNow award
CLEARWATER – Industry trade publication VenuesNow recently named Ruth Eckerd Hall the recipient of the 2021 All-Stars Award – Theater and Performing Arts Center.
In making the announcement, the post said in part:
"When it comes to meeting the challenge, Ruth Eckerd Hall has been at the forefront in the Clearwater and Greater Tampa Bay area of ​​West Florida following the impact of the pandemic. In addition to serving the community as a Salvation Army food distribution location and COVID-19 testing site, they have also remained engaged in educational efforts in the region, an effort that characterizes the site's mission. for decades. And, despite the challenges, they returned to live entertainment as early as June 2020… in a safe environment for participants and in tandem with public health recommendations. "
In making their selection, VenuesNow identified and researched venues across the industry and heard the opinions of those who work there.
"It is an honor to be recognized in a year that has challenged everyone in our industry," said Susan Crockett, President and CEO of Ruth Eckerd Hall. "When there is no playbook, creativity is essential and our team have been able to find ways to serve our audience and our community. It means so much that this is noticed nationally.
In 2002 and 2008 Ruth Eckerd Hall was nominated by Pollstar for Theater of the Year. In 2020, Ruth Eckerd Hall was nominated by the Academy of Country Music for Theater of the Year.
In 2020, Pollstar named Ruth Eckerd Hall Hall # 1 in Tampa, Hall # 4 in Florida, Hall # 5 in the US, and Hall # 5 in the world of theaters with 2,500 places or less.
St. Petersburg Municipal Theater is looking for volunteers
ST. PETERSBURG – The St. Petersburg Municipal Theater recently called for volunteers to help with each of its "A Christmas Carol" shows.
Ushers will help clients sit down and during intermission. Dealer volunteers will sell concessions before the show and during intermission. Box office volunteers will sell tickets before the show. The director of the house is responsible for the care and welfare of the audience and the areas of the theater he uses.
The production will take place from December 3 to 12, with performances on Friday and Saturday at 7:30 p.m. and Sunday mornings at 2 p.m.
For information, visit www.SPCityTheater.org or send an email to office@spcitytheater.org.
Daughtry postpones Clearwater concert
CLEARWATER – Daughtry's concert scheduled for Thursday, December 16 at Ruth Eckerd Hall has been postponed.
Tickets will be honored on the new date, which will be announced shortly.
"In light of recent events, Daughtry's 'Dearly Beloved Tour' will reschedule the remainder of this year's shows in early 2022," said a statement posted on Daughtry's website. "Please keep your tickets as new dates will be announced in the coming days."
For information, visit www.RuthEckerdHall.com.
Hoodoo Gurus concert canceled
CLEARWATER – The Hoodoo Gurus concert scheduled for Saturday May 14 at the Floridian Social Club in St. Petersburg has been canceled.
The concert was part of the Ruth Eckerd Hall on the Road series. Ticket holders will be contacted for refunds. For information, visit www.RuthEckerdHall.com.
St. Pete ArtWorks to host Art Extravaganza
ST. PETERSBURG – Members of the Gulf Coast Artists Alliance will present the annual artistic extravaganza which kicks off Tuesday, November 30 at St. Pete ArtWorks, 2604 Central Ave., St. Petersburg.
The exhibit will feature affordable small paintings, jewelry, ornaments, glass, sculpture, photography, mixed media and prints, all available for purchase. Mysterious Artist Bags are popular purchases during the show, as the art inside is always a surprise and is worth more than the price of the bag.
A reception will take place during the second artistic walk on Saturday, scheduled for Saturday, December 11, from 5 p.m. to 9 p.m. Jazz flautist Bruce Daniels has put together a list of festive music that will be performed at the reception starting at 6 p.m.
St. Pete ArtWorks is a cooperative art gallery. Normal hours are Tuesday to Saturday, 11 am to 7 pm; and Sunday, from noon to 4 p.m. For more information, visit StPeteArtWorks.com.