Window on the Arts and Entertainment: December 9, 2021 | Culture & Leisure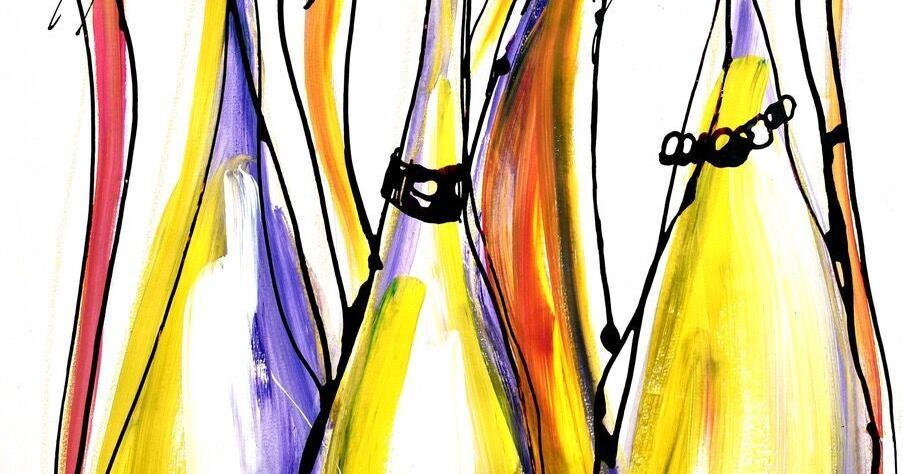 L'Atelier de SoSi presents the exhibition 'Feline'
ST. PETERSBURG – "Feline", an art exhibition for cat lovers, will open on Friday, January 7, from 6 to 9 p.m., at Atelier de SoSi, 2380 Sixth Ave. S., St. Petersburg.
This six-week show focused solely on feline-inspired art features sculptures, paintings, collages, prints, and other eclectic pieces based on the world's fantastic felines. Artists have created works inspired by these fascinating creatures that baffle, inspire and infuriate viewers, but most of all, they fill our hearts with pure joy.
Those attending the opening reception are encouraged to wear cat tails, cat ears and anything "cat inspired".
For this show, SoSi's Atelier teamed up with St. Pete Sunshine Kitty Catfe. A percentage of all sales will be donated to this organization that helps cats find their furry homes. For those looking for a new furry friend in their life, there will be a photo gallery of adoptable cats during the show.
"Feline" will feature a number of feline-themed events during the duration of the show, including a cat art yoga class, cat-inspired painting classes, cat-themed film screenings, etc.
The exhibition will run until February 19. For more information, send an email to info@atelierdesosi.com or visit atelierdesosi.com.
Cirque Italia will bring the pirate adventure to Brandon
BRANDON – Cirque Italia will present "Water Circus Silver", January 7-17, at the Brandon Town Center Mall, 459 Brandon Town Center Drive, Brandon.
Cirque Italia has sought to deliver a high-class experience to audiences across the United States since its inception in 2012. This year will be no exception as event planners take audiences on an exhilarating expedition in search of the loot. of a pirate.
The story begins with Clown Rafinha, the boss of the trail, who, while fishing, unexpectedly catches a bottle with a treasure map inside. The ensuing journey takes the audience through storms on the high seas, dreams of angelic aerials, pirate battles, and more. The show will feature swashbucklers swinging upside down on a barrel of rum, juggling knives, and even one colliding with a mermaid.
Manuel Rebecchi, president and owner of Cirque Italia, is proud of his circus heritage and feels extremely privileged to be able to share it in such a fun and memorable way. Cirque Italia continues to contribute to the modernization of the performing arts and the circus industry by respecting a strict no-animal policy.
Tickets can be purchased online at cirqueitalia.com/tickets or by phone at 941-704-8572.
For more information and show times, visit www.cirqueitalia.com.
Creative Pinellas is now accepting artist grant applications
The online application period for the 2022 Creative Pinellas Professional Artist Grants began on December 1. The application period will close on February 14 at 11:59 p.m.
This opportunity is designed to uplift and support the creative community of Pinellas County and to showcase the county as an artistic and cultural destination. These grants are awarded annually to artists in Pinellas County who demonstrate exceptional talent and artistic skill, and who have a history of increasingly successful work on the local, national or international stage. These individuals bring recognition, awareness and interest to our community, inspire other artists and art lovers, and help make Pinellas County a vibrant arts and cultural community.
Grants of $ 5,000 each are open to artists in dance disciplines; choreography; interdisciplinary – a combination of more than one type of art genre, often technology / digital arts involved; literature, including poetry, fiction, creative non-fiction; media arts such as film, photography, computer / digital arts, audio, interactive media; musical performance; musical composition; acting; theatrical creation, including dramatic writing, direction, musical direction, scenography, stage lighting; and the visual arts, including 2D and 3D visual arts of all kinds.
"The Professional Artist Grant program reflects Creative Pinellas' desire to support our professional artists and provide them with the resources they need to continue living, working and contributing here in Pinellas County," said Barbara St. Clair, CEO of Creative Pinellas. "This aligns with our continued mission to provide high quality, transformative programs that add value to the people and communities we serve, from artists and arts organizations to residents and visitors to Pinellas County. "
An additional grant of $ 5,000 for the winning artist may also be presented to the artist based on their expressed interest, ability to effectively represent Creative Pinellas and the overall contribution of the grants committee. The winning artist would serve as a partner / collaborator with Creative Pinellas, sharing their skills and expertise and supporting the organization's mission during the grant period.
"The Professional Artist Grant is a unique opportunity that we are all passionate about," said Ed King, COO of Creative Pinellas. "The impact this opportunity can have on the lives of professional creators is enormous – and will produce great things not only for them individually, but for our community and visitors from outside through exceptional exhibitions like the Arts Annual, the artist blogs from the Creative Pinellas website, and many more. The grant is a win-win for the creative economy of Pinellas County.
For more information and to apply, visit creativepinellas.org.
TIGLFF appoints new Executive Director
The Tampa Bay International Gay & Lesbian Film Festival recently appointed Victor Gimenez, former executive director of the OUTShine LGBTQ + Festival in Miami and Fort Lauderdale, as its new executive director.
Gimenez will lead TIGLFF into its 33rd year and out of the pandemic overseeing all aspects of the organization, from fundraising to programming and creating a new outreach effort in the community. In addition to the annual festival, which takes place in October, he will oversee new programs such as the Trans Film Festival in November and the BIPOC Festival in June.
"The Tampa Bay International Gay and Lesbian Film Festival is at a crossroads to becoming a more vibrant part of Tampa / St. The Pete LGBTQ + community by not only being an avenue where great movies will be screened, but also allowing the community to come together to discuss these movies, learn more about each other and create meaningful dialogue, "said Gimenez.
Gimenez has extensive experience in developing an international film festival as he was for six years executive director of the OUTshine LGBTQ + Film Festival which produces an 11-day Miami edition in April, a Fort Lauderdale edition of 8 days in October and a periodic edition. -excluding GLOW projections. While at OUTshine, the organization rebranded itself as OUTshine, increased its cash reserves by over 200%, successfully launched OUTshine's Big Night Out – a simulcast Oscar gala – created a monthly program of free screening of classic LGBTQ + films, in partnership with Superfine! Art Fair to bring a program of LGBTQ + short films to their events in various US cities, and successfully made it through OUTshine through the COVID pandemic.
Prior to his tenure as Executive Director of OUTshine, Gimenez served on the organization's board of directors and was chairman of the programming committee. Prior to his involvement in the non-profit arts and culture world, he worked for 20 years in construction management and general contractor. Gimenez and her husband Edwin Scharlau have been married since 2007 and have two children.
The Tampa Bay International Gay & Lesbian Film Festival began in 1990 through outreach from several local community organizations. Since then, TIGLFF has presented thousands of films for the Tampa Bay LGBTQ community and helped usher in a revival of downtown Tampa from its base at the historic Tampa Theater on Franklin Street. In 2005, TIGLFF began expanding its content to include a year-round film series with screenings in Tampa and St. Petersburg. Our mission is to present a selection of compelling films and videos by, for or about the LGBTQ + community that entertain, empower and enlighten festival audiences.