Window on the Arts and Entertainment: December 30, 2021 | Diversions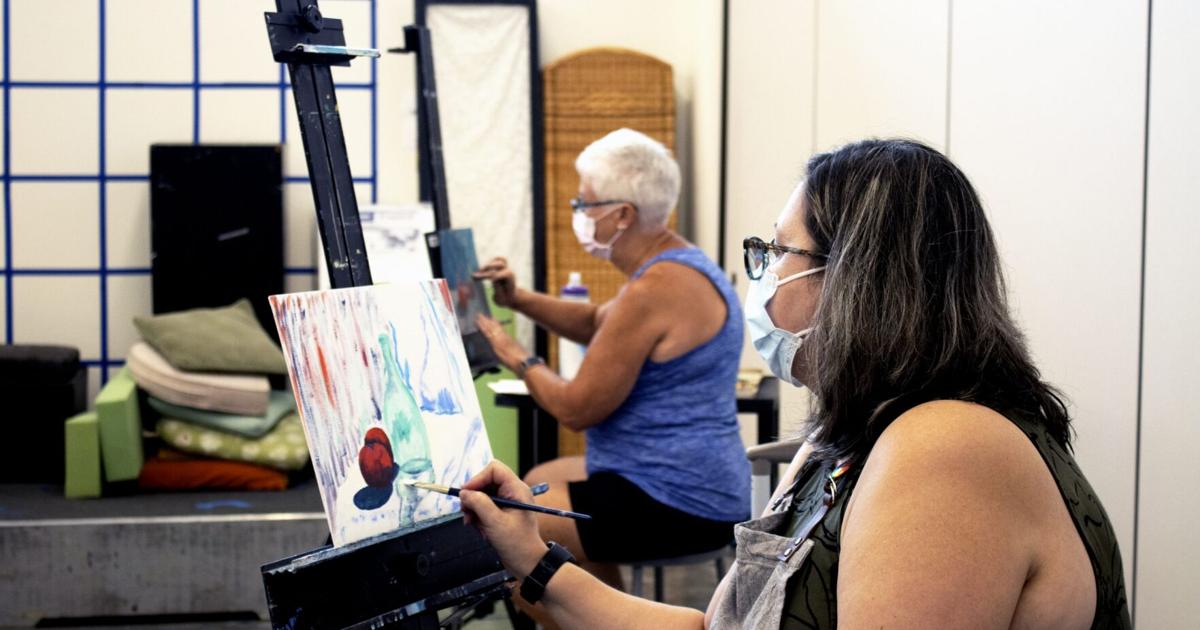 Registration open for DFAC winter and spring art courses
DUNEDIN – If one of your New Year's resolutions is to get more creative, the Dunedin Fine Art Center may be the place to explore and develop your creativity.
The Gladys Douglas School of the Arts at the Dunedin Fine Arts Center is currently enrolling in winter and spring semesters of classes for children, teens and adults, with reduced rates for DFAC members. Scholarships are also available. Day and evening classes are available as well as day to week workshops in a variety of media. The new Winter I session runs from January 10 to February 20. The winter workshop week is February 21-27. Winter session II runs from February 28 to April 10 and the spring session from April 11 to May 22.
For the easiest path to listing, the full catalog, and listing, visit www.dfac.org. If necessary, call 727-298-3322 for assistance. The Dunedin Fine Art Center at 1143 Michigan Blvd., Dunedin.
The Gladys Douglas School of the Arts at the Dunedin Fine Arts Center offers a variety of courses for adults. Whether you're interested in jewelry making, painting, photography, pottery, or the digital arts, the Dunedin Fine Arts Center has a course that can help unleash your creative mind. Students of all ages discover both new knowledge and skills in eight studio classrooms, in stress-free lessons taught by some of the Tampa Bay area's most respected teachers.
A relatively new addition to the list of courses at DFAC is the Culinary Arts program, now featured in a new 1,400 square foot instructional kitchen. Culinary Arts classes are hands-on, unless stated otherwise for demonstration purposes. Students work in groups with instructions from a professional chef to create delicious dishes. Participants should be prepared to stand for most of the class, up to 90 minutes. Students should also wear comfortable closed-toe shoes and tie up long hair. DFAC provides aprons that students can use during lessons.
Through the arts, children learn to think creatively, build self-confidence, hone the ability to focus, problem solve, and more. The courses offer different variations of drawing, painting, clay. henna, computers, photography and more.
Award-winning instructors at the Dunedin Fine Art Center teach a variety of artistic mediums. The instructors have taught in renowned schools and have been featured locally, nationally and internationally. Combining education, experience and talent, our instructors have helped thousands of students, young and old, learn new artistic skills and unleash their creativity.
DFAC continues to keep the health and safety of the creative community at the forefront of its program planning. The center and the school follow the recommendations of health agencies as well as the guidelines of state and local governments. For updates on security protocols, visit www.dfac.org/dfac-and-covid-19/.
Hoffman School of the Arts announces spring classes
CLEARWATER – The Marcia P. Hoffman School of the Arts at Ruth Eckerd Hall recently announced its programming for the spring semester.
Students can register for courses online. Visit www.rutheckerdhall.com/marcia-p-hoffman-school-arts/arts-education/classes-and-private-lessons.
The school continues to inspire and educate those passionate about the arts.
"We are delighted to celebrate a New Year filled with music, dance, theater and art of all kinds," said Sharon Reid-Kane, Ed.D. Kane is Vice President and Head of Education and Community Engagement at Marcia P. Hoffman School of the Arts. "We look forward to welcoming students – old and new, of all ages and abilities – to our classrooms, studios and stages. The value of the arts has never been higher and it is our honor to provide a safe and welcoming place for exploration and discovery. "
From theater to jazz, students of all ages have many options to discover, explore and strengthen their artistic capacities. Classes include Big Band I which covers the history and development of jazz and offers the opportunity to perform locally. Drama I through Drama IV classes provide a unique theatrical experience for K-12 students, including an end-of-year performance at the Murray Theater. With over 40 years of tradition, the Ruth Eckerd Hall Chorus continues to spark joy throughout Pinellas County, providing members with the perfect opportunity to learn and grow as musicians. Adults on Camera Acting is offered to those who want to learn more about working in the TV / film industry. Students will learn how to pass auditions, strengthen character development, improve memorization techniques, and conquer nerves.
For more information on course descriptions, dates / times, and tuition assistance, contact Education Associates at REHEDU@rutheckerdhall.net.
The Marcia P. Hoffman School of The Arts believes that everyone should have access to arts education. With support from individuals and businesses, tuition assistance is available to anyone wishing to study at the Marcia P. Hoffman School of the Arts. No child should be denied an artistic experience because of their financial need. Visit www.rutheckerdhall.com/marcia-p-hoffman-school-arts/arts-education/scholarships-and-tuition-assistance to download the Tuition Assistance App or call 727-712-2706 for more information.
WADA launches art classes in January
ST. PETERSBURG – The Warehouse Arts District Association will kick off the new year with a wide variety of art classes held at its new facilities.
The Pruitt Arts Education Center on the ArtsXchange campus will present visual and performing arts classes led by local artists and educators eager to share their passion and knowledge for their craft. Dozens of courses are currently available for registration, which will begin in January. Selections range from traditional classes, such as art history and yoga; to unique, such as wet felting and multimedia expression. Classes vary in length, size, cost, and skill level, offering a range of artistic genres for adults and children to explore.
Within the Pruitt Arts Education Center is the Aresty School for Young Artists, offering students aged 8 to 14 the opportunity to bring out their unique personalities through multisensory and multidisciplinary artistic creation. With subjects ranging from sustainable art to stop motion animation, classes will be offered after school, on weekends, and during spring and summer vacation.
"The idea for this education center is as old as the idea for ArtsXchange itself," said Danielle Garcia, director of arts education at AMA. "This campus is where art is created and we also want it to be the place where artists are created and community is created."
For more information and to register for courses, visit www.warehouseartsdistrictstpete.org/.
WADA members enjoy special rates for all classes. For more information and to become a member, visit www.warehouseartsdistrictstpete.org/join-us.
The Warehouse Arts District Association is a 501 (c) 3 non-profit arts organization made up of artists, members, individual supporters, and businesses dedicated to building the community through artistic endeavors. , support, education and highly organized art.