Window on the Arts and Entertainment: December 2, 2021 | Culture & Leisure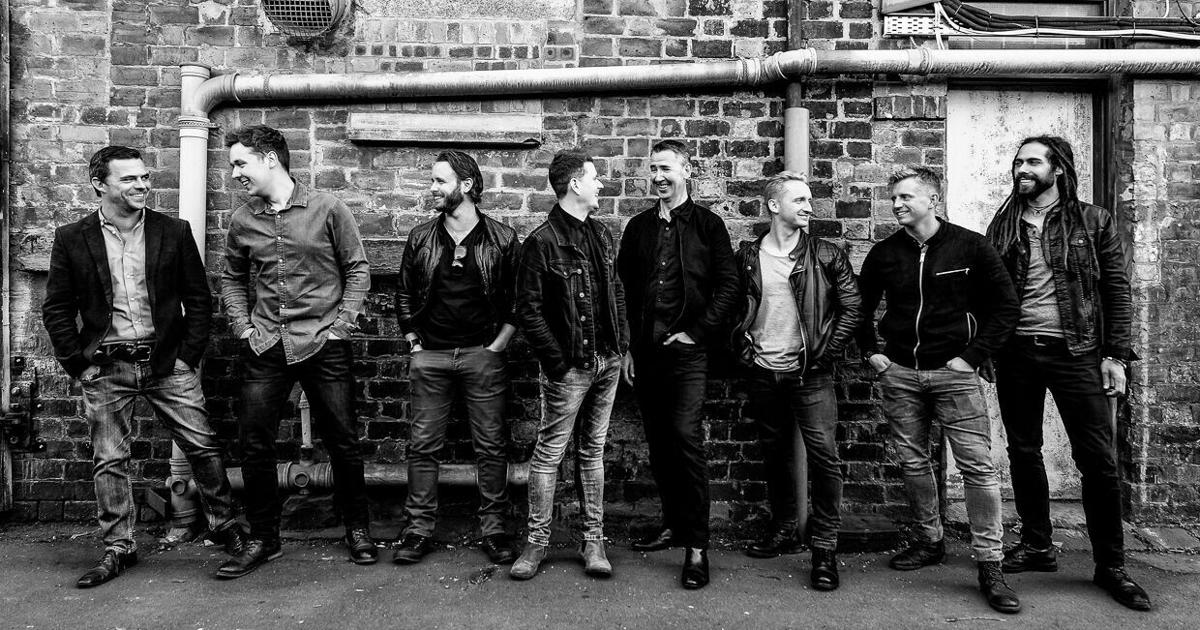 Skerryvore to perform at Haggis Winter MusicFest
DUNEDIN – The Scottish American Society of Dunedin will once again kick off the New Year with a weekend celebration of Celtic music. Dunedin Live: Haggis Winter MusicFest 2022 will run Thursday through Saturday January 20-22 and feature the return of Scottish band Skerryvore to the Scottish Cultural Center in Dunedin.
This weekend of Celtic music, dance and Scotch whiskey will be hosted by the Scottish American Society of Dunedin and produced by Mad Gael Productions. It will include two Celtic Haggis concerts and a whiskey-tasting tour of Scotland to music. Using mostly indoor spaces, event planners have developed a festival plan that takes advantage of but does not depend on Florida's good weather.
The Haggis Winter MusicFest kicks off on Thursday January 20 with a Haggis Celtic concert starting at 7:30 p.m. This concert will focus on Skerryvore's early days as a ceilidh band and how the band has changed over time.
The event will continue with the Scotch Whiskey Tour on Friday January 21 at 7:30 pm This very unique scotch tasting and musical tour in Scotland will be hosted by Skerryvore and his guests.
Then on Saturday January 22 at 7:30 p.m. Skerryvore will perform again – this time focusing on the group's latest hits in an intimate version of their stage show.
Skerryvore started as a ceilidh band on the Hebridean island of Tiree, Scotland, and has evolved into a unique fusion of folk, trad, rock and pop. The Gillespie Brothers founded the group, with Daniel on accordion and Martin on pipes. Growing up in Tiree, they called on their friends Fraser West (drums) and Alec Dalglish (guitar) to form a new band. Next come Craig Espie (violin), Jodie Bremanson (bass), Alan Scobie (keyboards) and Scott Wood (pipes and whistles).
Their musicality and the haunting voice of singer Alec Dalglish made Skerryvore an international sensation. The group has performed in cities such as Beijing, Madrid, Munich, Sydney and New York. The group celebrated their 10th anniversary in 2015 by launching their own decade-long festival with a capacity of 6,000 people and a series of successful "Oban Live" events over the next four years. In collaboration with the Bruichladdich distillery, they have also released a limited edition, 10 year old, single cask, single malt, Decade whiskey. With only 290 bottles produced, it has become a collector's item.
In recent years, they have explored alternative performance possibilities, including live streaming and virtual performances. This included the production of a special music video featuring the Oban High School Pipe Band. The group's single, 'Everyday Heroes', recorded and produced at home in 2020, has helped a variety of musicians and reached number one on the Scottish charts while raising thousands of dollars for frontline charities in the field. of health. The music, composed by Martin Gillespie, featured Skerryvore and a range of musicians from traditional Scottish music.
For more information on the Scottish American Society of Dunedin and Dunedin Live: Haggis Winter MusicFest 2022, visit www.sas-dunedin.org Where haggiscelticconcerts.com.
St. Pete's History Museum opens exhibit on the pier
ST. PETERSBURG – From the earliest days of trains and steamboats to today's Instagram-worthy views, the pier has been an important focal point of downtown St. Petersburg. This rich history has been preserved by the St. Petersburg History Museum and is now on display for visitors to the pier to enjoy.
The museum recently inaugurated its new exhibition hall. Sponsored by Pilot Bank, "Piers Through the Years" showcases the growth and evolution of St. Petersburg's famous pier throughout the city's history.
The exhibit, located between the Sunshine City Gallery and Schrader's Little Cooperstown Baseball exhibit, summarizes 165 years of the pier's history. The exhibit begins with the railway jetty from early 1889 and follows its transformation to the most recent inverted pyramid from 1973.
Historically, the piers of St. Petersburg have reflected the needs of the city. For nearly two centuries this included commerce, tourism, recreation, and the quest for eternal youth. In the years 1899-1901, the Mystical Waters made famous the Fountain of Youth Pier, where visitors drank from a sulfuric well drilled nearby and then strolled by the water's edge, enjoying their newfound youth.
Later, St. Petersburg's First Municipal Pier served as the headquarters of the St. Petersburg-Tampa Airboat Line, which scheduled the world's first commercial flight on January 1, 1914 – a historic event that changed the world, and is featured in the Flight A Gallery of the Museum.
The exhibition hall serves as a time capsule for visitors who want to learn more about the essence of downtown Saint Petersburg. Tickets for the museum cost $ 15 for adults, $ 12 for seniors, and $ 9 for military / first responders and students. Tickets for children under 6 are free.
For information, visit www.stpetemuseumofhistory.org.
ArtJones Open Studio Tour to celebrate its fifth anniversary
GULFPORT – In its first five years, Gulfport fine art collective ArtJones has grown into a holiday shopping staple for art lovers in the region and established themselves as a leading artist collective. on the Gulf Coast of Florida.
The group is celebrating their fifth anniversary on Saturday and Sunday, December 4 and 5, with their most creative group of artists to date, a growing focus on emerging artists, and the inaugural winner of the ArtJones Scholarship Award, an award designed to welcome voices under-represented in the artistic community. The two-day self-paced tour features 28 fine artists from a wide variety of mediums including painting, glass art, ceramics, woodworking, photography, jewelry, and fiber art .
Event hours are Saturday, December 4, 10 am to 5 pm; and Sunday, December 5, from 11 a.m. to 4 p.m.
ArtJones announced earlier this fall that glass artist Michelle Ingram is the first recipient of the new scholarship, joining emerging painters Amy Howell, Paula Roy and Deserie Valloreo on this year's tour.
The group redesigned the Open Studio Tour in 2021, bringing together artists to give visitors fewer stops while seeing more artwork. Each of the 12 studios, with one exception, will host two to four performers, with all safety and social distancing protocols in place. For more information and to download a map of this year's ArtJones Open Studio Tour, visit artjonesstudiotour.com.
ArtJones is an independent artist collective. The rotating list of artists is selected by invitation.
Creative Pinellas will receive a grant of $ 500,000
LARGO – Creative Pinellas is one of 66 local arts agencies across the country selected to receive a US Rescue Plan grant from the National Endowment for the Arts.
The goal of the $ 500,000 grant is to help artists and nonprofit arts organizations recover from the pandemic. Creative Pinellas will use the funds to provide grants directly to eligible artists and arts organizations, to support audience participation with individual artists and their work, and to support salaries, artist allowances, marketing and promotions for artists. artistic and cultural organizations.
"This is great news for the arts community and for Pinellas County," said Barbara St. Clair, CEO of Creative Pinellas. "We are honored to have been chosen for the grant and to have the opportunity to contribute half a million dollars to the well-being of the arts and culture community. When the NEA announced the grant in July, with a deadline of mid-August, we knew we absolutely had to apply, even though the deadline was tight. We also decided to apply at the $ 500,000 level rather than the lower levels as the needs in Pinellas County are so great. This grant allows us to make a positive difference, and we look forward to donating the funds into the community.
Based on the application submitted to the NEA, Creative Pinellas plans to create grants for artists in Pinellas County ranging from $ 2,500 to $ 10,000, and grants for nonprofit arts and culture organizations in the county. of Pinellas ranging from $ 2,500 to $ 50,000. Guidelines and other grant documents are in the works, and Creative Pinellas plans to launch the grant program in early 2022.
This is the second of three tranches of funding for the NEA's US bailout. Last April, the NEA announced that 40% of its $ 135 million in ARP funding would be allocated to 62 state, jurisdictional and regional arts organizations to be reallocated under their respective programs. The third installment of ARP funding to arts organizations to support their own operations will be announced in early 2022.
Visit creativepinellas.org/magazine for more information on the NEA grant, as well as other grant programs and opportunities.
Ruth Eckerd Hall nominated for Pollstar Theater of the Year
CLEARWATER – Industry publication Pollstar recently announced the nomination of Ruth Eckerd Hall for Theater of the Year.
Ruth Eckerd Hall has been nominated with several prestigious venues, including the Beacon Theater in New York, Fox Theater in Atlanta, Kings Theater in Brooklyn, Radio City Music Hall in New York, and Ryman Auditorium in Nashville. Nomination criteria included superior lineup, effective promotion, quality production values ​​and staff, exemplary fan and artist experience, and consistent box office success.
Nominations for those actively involved in live performances in 2021 were submitted by the Pollstar Awards nominating committee made up of agents, promoters, managers, producers, production professionals, venue representatives, from Pollstar journalists and other tour professionals.
"To be nominated again is a huge honor for our team, especially in these difficult times. We feel the love of our Tampa Bay community, but it's different, "said Ruth Eckerd Hall President and CEO Susan Crockett. "When our industry peers name us as the best in the country, it confirms that Ruth Eckerd Hall is a leader in driving the highest standards from reservation to loading."
The Pollstar Awards recognize and honor the most successful artists, executives, venues, events and companies in the global live entertainment industry. The 33rd Annual Pollstar Awards will be presented on February 8 at the Beverly Hilton Hotel in Los Angeles.
In 2002 and 2008 Ruth Eckerd Hall was nominated by Pollstar for Theater of the Year. In 2020, Ruth Eckerd Hall was nominated by the Academy of Country Music for Theater of the Year.
In 2020, Pollstar named Ruth Eckerd Hall the # 1 venue in Tampa, # 4 venue in Florida, # 5 venue in the US, and # 5 venue in the world of theaters with 2,500 places or less.