Arts and Entertainment Window: March 3, 2022 | Culture & Leisure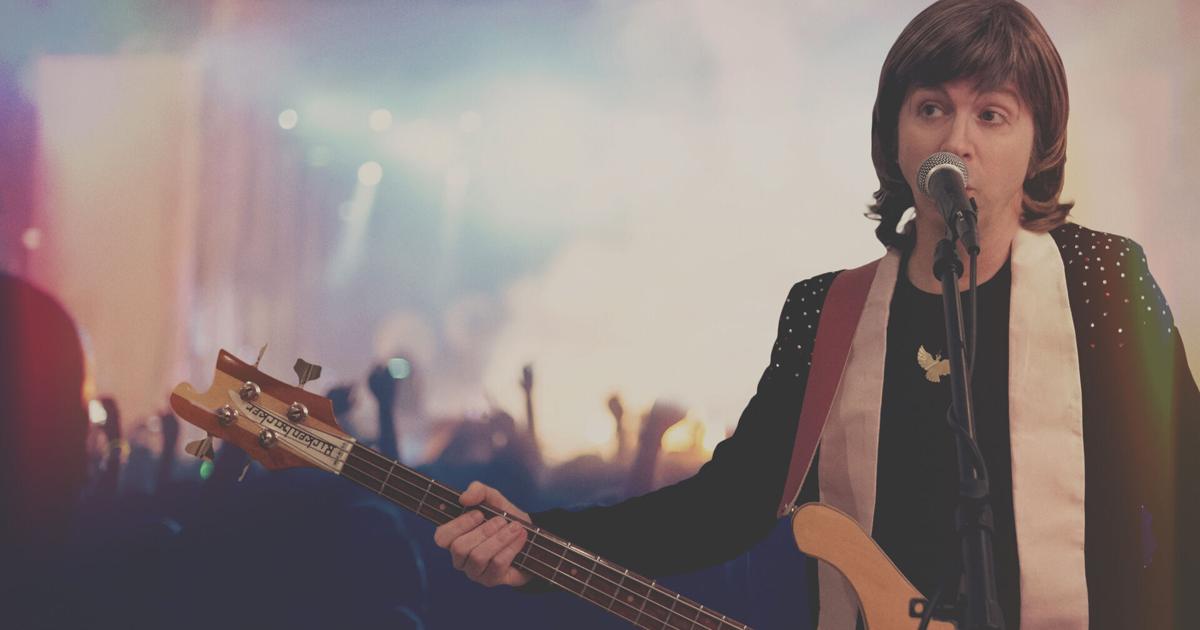 Ultimate McCartney Experience will perform at Pinellas Park
PINELLAS PARK – The Ultimate McCartney Experience – a nationally acclaimed show honoring Paul McCartney, Wings and The Beatles – will be stopping in the Tampa Bay area on Saturday, March 5 at 8 p.m. at the Pinellas Park Performing Arts Center, 4951 78th Ave. N., Pinellas Park.
Tickets are $16 in advance and $23 at the door.
The authentic tribute begins with Tony Burlingame as Paul McCartney. Burlingame is a gifted left-handed bassist, just like McCartney. His bass playing, vocals, stage presence and gear combine to pay true tribute to McCartney. It's backed by talented musicians who deliver an authentic McCartney sound.
The show is family friendly and spans over three decades of music. Audiences can hear favorites such as "My Love", "Listen to What the Man Says", "Yesterday", "All My Loving", "Lady Madonna", "Jet", "Band on the Run", "Live and Let". Die", "Maybe I'm surprised", "I saw her there", "I can't buy myself love", and many others.
For more information about the venue, call 727-369-5746 or visit Pinellas-park.com.
"Breadcrumbs" arrives at Straz, Studio Grand Central
"Breadcrumbs," a play by Jennifer Haley, will be presented March 14-22 at the Straz Center for the Performing Arts, 1010 NWC MacInnes Place, Tampa.
Tickets start at $25. Call 813-229-7827 or visit strazcenter.org.
Directed by Alan Mohney Jr., the production stars Debbie Yones and Roxanne Fay.
A reclusive fiction writer with dementia must depend on a struggling young caretaker to complete her autobiography. In a symbiotic battle of wills, they delve into the dark woods of the past, unearthing a tragedy that shatters their notions of language, loneliness, and essential self. Most parts depend on words. For the writer, telling stories and memories, lies and truths, relies on words. What do you do when the words don't come anymore?
"Breadcrumbs" will also premiere March 24 through April 3 at Studio Grand Central, 2260 First Ave. S., St. Petersburg. Tickets are $35. To visit studiograndcentral.com.
Haley is a playwright whose work explores ethics in virtual reality and the impact of technology on human relationships, identity and desire. She won the 2012 Susan Smith Blackburn Award for her play "The Nether", which premiered with the Center Theater Group at the Kirk Douglas Theater in Los Angeles, was later produced Off-Broadway by MCC Theater and in London by Headlong Theater and the Royal Court. Theatre, with a transfer from the West End to the Duke of York Theatre. She is a member of New Dramatists in New York and lives in Los Angeles, where she founded The Playwrights Union.
Studio 1212 Gallery is open on Second Fridays in Dunedin
DUNEDIN – Studio 1212 Art Gallery is open from 5:30pm to 7:30pm on second Fridays in Dunedin.
The gallery is located at 234 Monroe St. in downtown Dunedin. Visitors can stroll through this boutique art gallery to sample some wine, chocolates and artwork on Friday, March 11. Artwork created by some of the region's award-winning artists will be on display.
Studio 1212's regular hours of operation are Wednesday through Sunday, 11:00 a.m. to 3:00 p.m. www.studio1212.org.
10,000 Maniacs concert postponed
CLEARWATER – The Nancy and David Bilheimer Capitol Theater recently announced that the 10,000 Maniacs concert scheduled for February 26 has been postponed.
Tickets will be honored on the new date to be announced shortly. For more information, visit www.RuthEckerdHall.com.
PAVA Organizes Membership Rewards Exhibition
DUNEDIN – The Professional Association of Visual Artists will present its annual Membership Awards Exhibition at the Cool Art Shop, 1240 County Road 1, Dunedin.
The exhibition will open on Wednesday March 2 and will continue until Friday April 1. An opening reception will be held on Wednesday, March 9 from 6 to 7:30 p.m. Cash prizes totaling $1,800 and ribbons will be presented at the reception. The prize giving will start at 6:45 p.m.
This exhibit will be judged for cash awards and ribbons by Jose R. Gelats, who has over 30 years of experience working for nonprofit arts organizations and has held professional positions within curatorial departments, of Education and Administration of the Tampa Museum of Art and the Metropolitan Museum of Art in New York, among other art institutions.
This annual exhibition will showcase the works of PAVA's award-winning professional artists in a variety of mediums. PAVA's annual Member Awards exhibition will showcase the artwork of members of the organization in a curated collection of visual and functional creations in paint, pastel, wood, ceramic, photography, metal, glass, fiber, digital, mixed media and jewelry. All artwork in the exhibit will be available for sale during the Opening Reception and regular shop hours, Wednesday through Saturday, 11 a.m. to 4 p.m.
PAVA is a non-profit organization run by volunteer artists to serve local artisans and support the artistic community in the Tampa Bay area. It provides exhibition, educational and grant opportunities to its members.
For more information, visit pava-artists.org.
Creative Clay to Host Spring for the Arts Fundraiser
ST. PETERSBURG — St. Petersburg nonprofit Creative Clay invites businesses and individuals to join them in creating equality through art by sponsoring and participating in its flagship fundraiser, Spring for the Arts. After a two-year hiatus due to the COVID-19 pandemic, the multi-faceted event returns on May 20 at Nova 535 in St. Petersburg.
"This year, we are very excited to celebrate at Nova," said CEO Kim Dohrman. "We think that with the many activities we have planned, it will be a fantastic space. The size of the venue and the fact that there is an indoor/outdoor option is great."
Creative Clay member artists will be on hand to draw free portraits for customers. Live music, dance and theater performances will complement the celebratory evening.
"Our first Spring for the Arts was held in 2013 at the Old Pier and it was a resounding success," Dohrman said. "Since then, we've tried to stick to a similar format of offering multiple offerings to our customers as they learn about Creative Clay while having fun. It really is one big party where guests experience our mission organically. Iconic Landmarks artwork by our member artists will be on display, we will have Artlink performances in collaboration with the Sparks Collaborative Ensemble, and live portraits."
At the event, Iconic Landmarks of Tampa Bay, Creative Clay's newest exhibit, will be on display. Other highlights of the event include music from Boho Side Show, gourmet cuisine from Island Flavors and Tings, a wine raffle with over 25 bottles of high-quality wine, and drawings of opportunity.
A limited silent auction featuring two hand-painted Creative Clay electric guitars and other unique items will be part of the festivities. Guests can also choose from four original designs by member artist Creative Clay that Craft-Tee Screen Printing will put on a t-shirt or tote bag. Monika's Mirror Booth event photography will also be on hand so guests can capture moments and remember the evening.
To learn more about Creative Clay, visit www.creativeclay.org.
Robert Klein Palladium appearance postponed
ST. PETERSBURG — Ruth Eckerd Hall on the Road recently announced that actor and comedian Robert Klein's March 17 show at the Palladium has been postponed.
Tickets will be honored on the new date to be announced shortly. For more information, visit www.RuthEckerdHall.com.
'Look Closer' Exhibition Opening Reception at Studio 1212
DUNEDIN — A reception for the 'Look Closer' art exhibition will be held on Sunday, March 27, from noon to 3 p.m., at Studio 1212 Art Gallery, 234 Monroe St., Dunedin.
Reception is free and open to the public. There will be live music and light refreshments. Attendees will have the opportunity to meet and talk to award-winning local artists while viewing this unique art exhibit.
"Look Closer" will run until April 24. The gallery is open Wednesday through Sunday, 11 a.m. to 3 p.m.
To visit studio1212.org.