Arts and Entertainment Window: April 21, 2022 | Culture & Leisure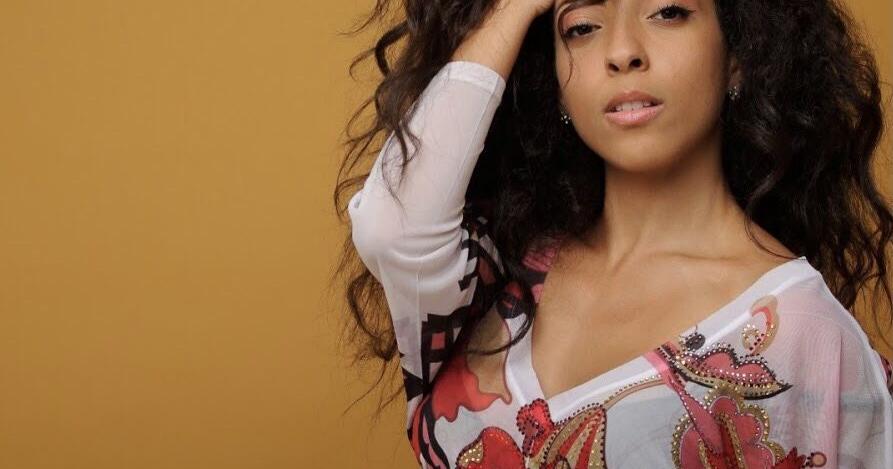 Act 3, Lady Erika Najibo will play First Friday Seminole
SEMINOLE — Two acts will take the stage for the next First Friday Seminole event, scheduled for Friday, May 6, from 6-9 p.m. at the Seminole City Center, 11201 Park Blvd. N., Seminole.
Presented by Seminole City Center and the Rotary Club of Seminole Lake, the event will feature performances by Act 3 as well as Lady Erika Najibo backed by an expanded version of the Comfort Zone Band. Act 3 specializes in a myriad of genres, including Motown, Disco and Top 40. Najibo, a Venezuelan singer and songwriter, will pay tribute to Gloria Estefan in a special Cinco de Mayo tribute. She will sing Estefan favorites such as "Get on Your Feet", "1-2-3", "Anything for You" and "Bad Boy".
The celebration will come to life on the main street of the Seminole City Center across from the Studio Movie Grill. The event will feature a variety of downtown Seminole merchants, food and prizes, as well as the concert. Participants are requested to bring their own chairs. Coolers are not permitted and food and drink will be available for purchase from tenants and vendors in downtown Seminole. Sellers other than Seminole City Center tenants are not permitted at this time.
For more information, call Gerry Cachia at 727-423-9825 or email gerry@williamclare.com.
Creative Clay celebrates World Art Day with a virtual exhibition
ST. PETERSBURG – Creative Clay is celebrating World Art Day in April with "A World of Art", a virtual exhibition that celebrates creativity and the power of art.
World Art Day, an international celebration of the arts that promotes awareness of creative activity, was observed on April 15. The day strengthens the links between artistic creations and society, encourages greater awareness of the diversity of artistic expressions and highlights the contribution of artists to sustainable development. The day also highlights arts education in schools as a pathway to inclusive and equitable education.
"April's World Art Day inspired me to curate an exhibition that embodies the creative energy and activity that takes place at Creative Clay year-round," said Jody Bikoff, Exhibitions Director. "'A World of Art' honors the power of our artists as they create, sell and share their art in our virtual gallery, our Good Folk Gallery, the community and the world."
"A World of Art" invites visitors to the online gallery to discover the stories of Creative Clay artists, discover their rich and diverse work, and see how visualizing art can spark the imagination.
"'A World of Art' is an apt metaphor for Creative Clay and the power of art," Bikoff said. "Entering both our online gallery and our physical space presents the visitor with an extraordinary collection of folk art. Our studios are always active with artists creating and exchanging ideas.
To discover "A world of art", visit www.creativeclay.org, and choose the "Gallery" tab. All works in this exhibition are for sale, with Creative Clay member artists receiving a 50% commission on sales.
Creative Clay's virtual gallery also includes the works of many Creative Clay member artists. All the works are on sale via his online gallery at creativeclay.org.
Classic Albums Live concert postponed
CLEARWATER – The Nancy and David Bilheimer Capitol Theater recently announced that due to a scheduling conflict, Classic Albums Live: Led Zeppelin I on Saturday, April 16 at 8 p.m., has been postponed.
Tickets will be honored on the new date, Saturday, April 30 at 8 p.m. Tickets are on sale now. Call 727-791-7400 or visit www.rutheckerdhall.com.
The lineup of artists announced for the SPAA Garden Party
ST. PETERSBURG — The St. Petersburg Arts Alliance will hold its first Garden Party, titled "Hats Off to the Performing Arts," on Sunday, April 24, at 11 a.m. at Rutland-Farley Mansion.
"One of the most important ways SPAA ignites and connects our community is by supporting and uplifting stellar artists," said Tiffany Ford, SPAA's Director of Community Advancement. "Performing artists are solely dedicated to bringing people together through shared experiences. Artists highlighted at the Garden Party will showcase their brilliant talents, reminding us that we are all part of a strong and growing city.
Musical performances will include Michael Raabe of the FreeFall Theatre, who will play in a jazz-pop trio he has formed especially for this event. The trio also includes vocalist Ericka Womack and bassist Richard Jiminez. Alex Harris and the young artists of the Conservatory of Arts for Teens will share a performance inspired by music.
Movement and dance performances will include aerial acrobats Kasondra Rose and Tiele Macel, who twirl and swirl among the magnificent oak trees of the waterfront estate; and young ballet dancers from the Academy of Ballet Arts, who will share a pop-up dance piece.
Finally, a special environmental theater performance will delight guests, with appearances from popular local actress Alexa Perez and Theater Tampa Bay award winner Matthew McGee.
During the event, SPAA will honor Melissa Seixas, President of Duke Energy Florida State. Seixas originated the idea of ​​creating an overarching arts strategy for the city of St. Petersburg and pitched the idea to Jason Mathis, CEO of the St. Petersburg Downtown Partnership, who involved SPAA and the rest is up to the story.
The price of individual tickets is $175. For information, visit stpeteartsalliance.org/gardenparty.
Tampa Bay Seafood and Music Festival Ensemble
TAMPA – The Tampa Bay Seafood & Music Festival will return to Curtis-Hixon Waterfront Park April 22-24.
The hours of the event will be Friday, from 4 p.m. to 10 p.m.; Saturday, 11 a.m. to 10 p.m.; and Sunday, 11 a.m. to 6 p.m. Free entry.
The musical and gastronomic event is prepared like a big meal, incorporating and mixing the best ingredients. The menu items are freshly prepared on site and incorporate a variety of delicious ingredients, including seafood, meat and vegetarian dishes. Participants can choose from many different side dishes and desserts. A wide menu of alcoholic, non-alcoholic and both fruit and soft drinks will be available.
As you savor your meal and drinks, be swept away by the sounds of live musical performances on stage by some of Florida's and area's finest musical talent in a diversity of genres. Scheduled artists include the Pat Travers Band, Stormbringer, Damon Fowler, Fire & Ice and The Outlaws. Another component of the event is a market showcasing handmade arts and crafts as well as a selection of fine foods and gourmet products.
For more information, visit www.seafoodfestivals.com.
Creative Pinellas announces grant recipients
LARGO – Creative Pinellas recently named the recipients of the Pinellas Recovers Arts & Cultural Organization Fellowship.
A total of 20 organizations were selected after careful review by a panel of arts leaders and granting agencies to receive grants ranging from $2,500 to $50,000. The purpose of the grants, funded by a $500,000 grant Creative Pinellas received from the National Endowment for the Arts, is to help arts and culture organizations recover from the COVID-19 crisis.
"Creative Pinellas has been very aware of the importance of securing funding for the arts in Pinellas County and the difficulty of arts and cultural organizations as we recover from the pandemic," said Creative Pinellas CEO , Barbara St.Clair. "This is the third program we've participated in to provide financial assistance, including a project with the county in late 2020 to distribute more than $3.5 million in CARES Act funds to artists and organizations. artistic."
According to St. Clair, what is unique about this program with the NEA is that Creative Pinellas was able to create a model for Pinellas County on how it can work with government entities to distribute funds directly to organizations. arts through a comprehensive grant process.
"We hope to be able to access funds in the future, so that we can continue to provide grants to arts and cultural organizations that further our mission and actively support the arts community, whether or not there is a pandemic," said St. . Clear.
Creative Pinellas allocated $350,000 of the NEA grant to arts organizations, with an additional $150,000 for individual artist and administration grants. They received over $730,000 in applications from eligible organizations, more than double the amount available.
"The panel had the harrowing task of choosing between many worthy organizations," said Ann Wykell, grant project manager. "As pleased that we were able to distribute these funds, it is truly a testament to the need for financial support for arts and cultural institutions in our community and the surprisingly high quality of Pinellas County arts organizations, their leadership, their resilience and the depth and breadth of their contribution to our community.
Grant recipients for arts and cultural organizations include Cultured Books Literacy Foundation, Dunedin Film Festival Inc., Ballet Academy St. Petersburg, EMIT, Gulf Coast Artists Alliance Inc., St. Petersburg International Folk Fair Society, Academy of Ballet Arts Inc. ., the Beach Art Center, Dr. Carter G. Woodson African American Museum, Keep St. Pete Lit, St Petersburg City Theatre, Tampa Bay Symphony Inc., Morean Arts Center, Arts Conservatory for Teens, DMG School Project, The Studio@ 620, TIGLFF,
Creative Clay, freeFall Theater and St. Petersburg Arts Alliance.
For more information on Creative Pinellas, its programs and activities, visit creativepinellas.org.